Legenda Putra Langit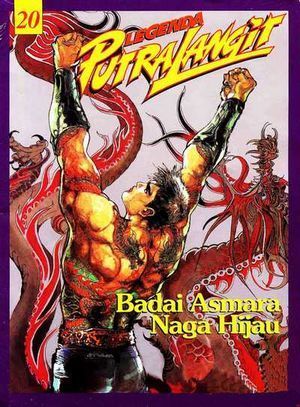 Ini adalah komik yang paling saya sukai sejak masih kecil. Legenda Putra Langit adalah komik pertama dari rangkaian komik The Legend Of An Emperor karya Wong Yuk-long, atau yang lebih dikenal dengan nama Tony Wong. Komik ini bercerita tentang perjuangan Ji Fa (King Wu of Zhou – atau dalam versi Indonesia bernama Rajawali) merebut tahta dari Kaisar Zhou, penguasa lalim dari Dinasti Shang. Dalam terbitan versi Indonesia, nama-nama tokoh dan tempatnya diubah menjadi nama-nama yang 'Indonesia banget', jadi kita tidak kesulitan untuk mengingat nama-nama China yang umumnya susah dihapal bagi orang Indonesia. Ceritanya dijamin seru dan sekalian belajar sejarah China. Semakin seru karena gambar-gambarna wwaahh dan full colour.  So… silakan download dan selamat membaca……..!!
Untuk membaca dari komputer/laptop silakan download dan install software CDisplay  (cuma 1,1 Mb). Untuk membaca dari Android silakan dowload salah satu aplikasi pembaca file .cbr di Play Store. Contoh aplikasi: Challenger Comics Viewer, Perfect Viewer, Comics Reader, ComiCat, ComicScreen – ComicViewer, dan masih banyak lagi.
 Jika ada link yang rusak, mohon beritahu lewat komentar.
Update link 30 Oktober 2016